Ana has appeared in a number of advertisements and magazines outside of the fitness industry. She is a perfect example that you don't have to win shows or be a pro to find success in the fitness industry. Ana won month three of the FLEX Online Model Search and went on to be crowned the overall Flex Bikini Model Search winner.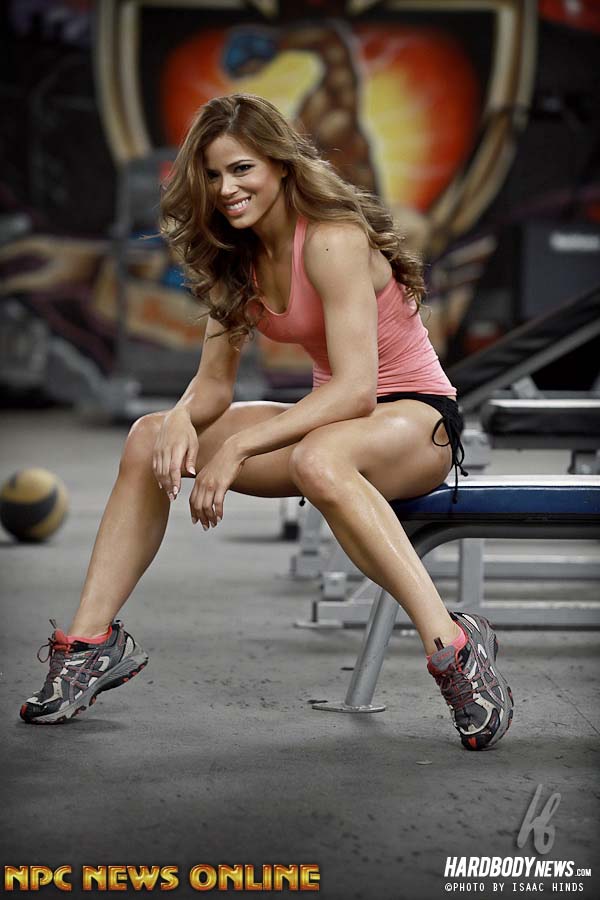 Read more: http://www.hardbodynews.com/2013/02/25/ana-delia-de-iturrondo-spotlight-women-of-the-npc/#ixzz2MyF2oWcb
Below is Ana's Facebook post on how she felt after reading the above article about her.
Saw this article today and got me teary. Dreams and goals do come true if you work for them. Dreaming wont get you nowhere but acting on that desire will put you a step closer to where you want to be. Who knows where my journey might take me or end but I don't care for I already have the satisfaction that through hardships and sorrows I've been able to stand up and push through.

Win or not it doesn't matter all that matters is how I feel Inside and I feel a winner because I took my chances and went for what I want. I don't wanna think what if anymore. I'm humbled and so thankful to everyone who had stood by me support me or helped me in any way through all the good and the bad for it has made me the person I am today. And to the fitness Industry Im so blessed to be part of such an amazing group of empowering and inspiring people. I feel like a newborn, everyday you learn new things and I can feel inner self growing as I do. Fitness is more than just your physique it helps you find what your truly made off and Im learning to know who I am more and more everyday.

Is never too late to follow that little light burning in your heart… After all what's a life without hope right

XOXO
Ana Delia
I came across Ana Delia's success today and after reading her post on Facebook I became teary myself. Every person on this planet can experience the success he or she is seeking by knowing what he or she desires and working smart at it. The secret of success is on not giving up! After all what we are all really seeking is to experience the accomplishment of our own desires. Below is an honest and inspiring Cut and Jacked interview excerpt from Ana Delia on the price we must pay to achieve and succeed in anything we truly truly desire.
YES! I've had many obstacles and setbacks…I guess you can call it LIFE!  My biggest obstacle has been breaking down "The Mind Wall", the mind is a powerful thing and if you give up mentally your body will follow…. so I became my own cheerleader and started learning to have control of my thoughts turning negative ones (I Can't/NO) with more positive ones (I Can/Yes). I'm constantly fighting with my body as well since I'm always pushing it to it's limits…Muscle rubs, Ice packs and Bandages are the order of the day for me…lol. When you are an athlete your body will never be at 100% but you always have to give your 200%! – Ana Delia, Cut and Jacked Interview